YOUR DEMOLITION SERVICES PROVIDER
ABOUT US
Full Circle Removal has been owned and operated by the same business partners since 2008.
About Full Circle Removal, LLC
"At Full Circle Removal we take pride in getting the job done on-time and in a professional manner. Our main goal is to save you time and money. In providing both the equipment and labor we will remove the debris for you, without the headaches of scheduling dumpster pick-ups and hiring your own workers. To answer your question, YES! We can remove it! Just give us a call."
~ Brian Davis Jr. Managing Partner & President
Hours of Operation
Mon-Fri: 7am-4pm
Sat-Sun: By Appointment
Mission
To exceed customer expectations while enhancing their quality of life by delivering an eco-friendly removal service while also creating career opportunities in our community.
Vision
To reduce the amount of waste in our community by donating, recycling and salvaging to diminish the carbon footprint.
FULL CIRCLE REMOVAL has been owned and operated by the same business partners since 2008. The same core values of honesty, respect, and efficiency still apply today with all of our employees just as it was meant to be when the company was formed.
We have worked in hotels in center city Philadelphia, Lehigh Valley Health Network's hospitals and offices, Stroudsburg movie theater, Bank of America, and in homes on a daily basis, providing home and job site clean up throughout Pennsylvania and New Jersey.
Consider Full Circle Removal to take on your next demolition or removal service in the New Jersey and Pennsylvania areas, or as a subcontractor for the demolition phase of your next project. Frequently Used Services
Having been a Pennsylvania and New Jersey junk pick up specialist company for over 10 years, we've worked on all kinds of locations and lent our expertise for numerous projects:
Demolition Services
Full Circle Removal is an experienced subcontractor for full-service demolition on commercial construction projects. We coordinate with the project managers regarding schedules and requirements – leaving the site safe, clean and ready for new construction.
Dumpster Rental (PA ONly)
Tell us your removal service needs, and we'll match it with an appropriate service.
Residential Removal Services
When it's time to let go of the clutter that's been accumulating in your attic for years, you can count on our crew to help out. We can haul out old furniture, clothes, carpets, and any other possessions you no longer need or want to keep.
Pre- & Post-ReNovation Cleanup
Working hard on a new addition to your house? Whether you're doing it DIY or hiring a construction company, you may need our expertise in clearing out old wood panels, sidings, broken tiles, bricks, and concrete blocks. Leave the heavy lifting and hauling to us.
Commercial Removal Services
Make way for new and improved shelves, furniture, computers, and other materials and equipment you need for your business. We'll take care of removing old, steel display racks, appliance units, chairs, tables, and other items your business has outgrown.
Construction Hauling
Keep your construction site clean and hazard-free by getting rid of the debris as quickly as they pile up. Full Circle Removal can be your subcontractor for removal services in PA & NJ construction projects. We will coordinate with the project managers and administrators regarding hauling schedules and container requirements.
Full Circle Removal Gallery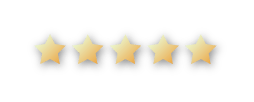 Video Testimonials
We care about your feedback! Let us know about your experience!