New Jersey and Pennsylvania Demolition & Removal Services
YES, We
can

remove it.

 
Get rid of all unwanted debris on your commercial or residential property with Full Circle Removal. We are a local removal company serving businesses, offices, homeowners and builders in Pennsylvania and New Jersey.
Welcome to Full Circle Removal
Full Circle Removal provides full-service demolition & removal services in the New Jersey & Pennsylvania areas for your home or business, including offices retail locations, construction sites & more.
Our friendly team is happy to meet all of your hauling, demolition & dumpster rental (PA only) needs in New Jersey, Pennsylvania & the surrounding areas.
Demolition
Full Circle Removal is an experienced subcontractor for commercial construction projects. We coordinate with the project managers  regarding schedules and requirements – leaving the site clean and ready for new construction.
Construction Site Cleanup
Keep your construction site clean and hazard-free by getting rid of the debris as quickly as they pile up. Full Circle Removal can be your subcontractor for removal services in Pennsylvania & New Jersey construction projects. We will coordinate with the project managers and administrators regarding hauling schedules and container requirements.
Commercial Removal Service
Make way for new and improved shelves, furniture, computers, and other materials and equipment you need for your business. We'll take care of removing old, steel display racks, appliance units, chairs, tables, and other items your business has outgrown.
Dumpster Rental (PA Only)
Tell us your removal service needs, and we'll match it with an appropriate service. Dumpster Rental only available in PA.
Residential Removal Services
When it's time to let go of the clutter that's been accumulating in your attic for years, you can count on our crew to help out. We can haul out old furniture, clothes, carpets, and any other possessions you no longer need or want to keep.
Renovation Cleanup
Working hard on a new addition to your house? Whether you're doing it DIY or hiring a construction company, you may need our expertise in clearing out old wood panels, sidings, broken tiles, bricks, and concrete blocks. Leave the heavy lifting and hauling to us.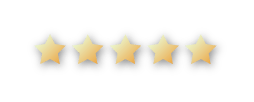 Rave Reviews
We care about your feedback! Let us know about your experience!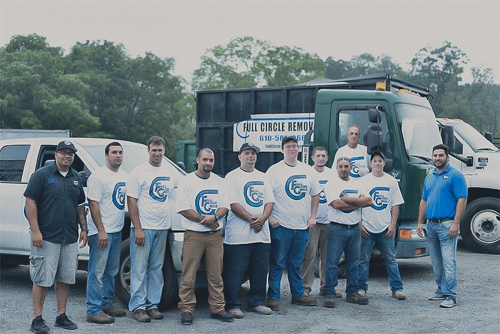 We are always hiring Great People!
"We offer competitive salaries, advancement opportunities, benefits, 401k, Individual/team coaching and mentoring by our professional business coach, company parties, home ownership program where we offer down payment assistance, tuition assistance and more! When you decide to join Full Circle, we join you in your journey to success."
BRIAN DAVIS JR.
Managing Partner & President